I was shooting a wedding in Bohinj for the second time in a row. Some people might say: "How different can a wedding be. It is just a wedding." Well I can assure you that those ones don't have a clue how weddings can differentiate one from another. Starting with weather, everything was upside down comparing it to the one I shot couple of weeks before this one. The sky was relatively dark, with light showers one after another. Despite all I have written one thing usually never changes. When I came in to a hotel room where Patricija was praparing for one of the greatest days in her life the first thing I could hear was music and laughter. Girls were just having fun! What else could you expect with all that beauty products and a bottle of champagne.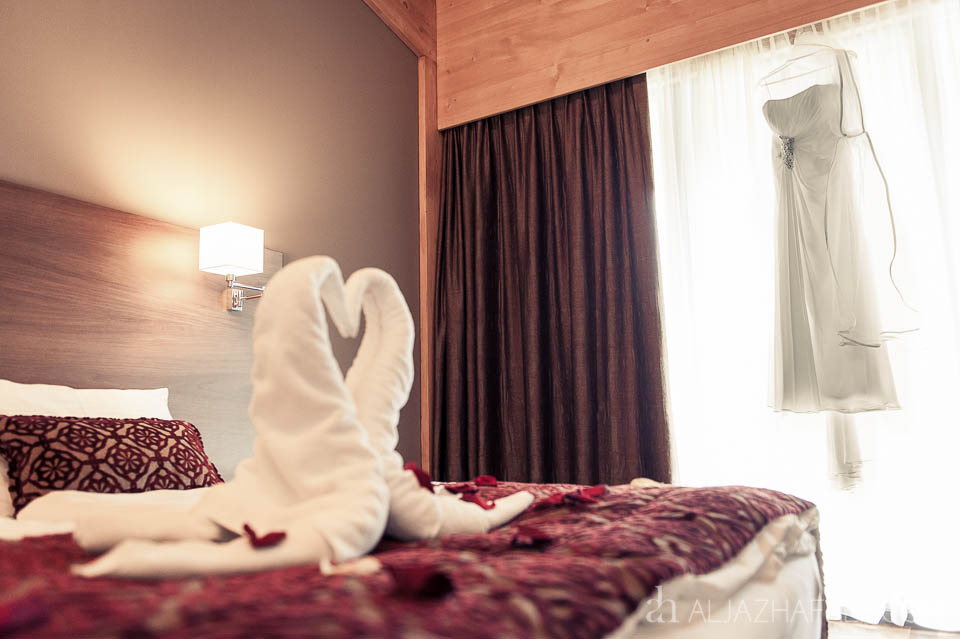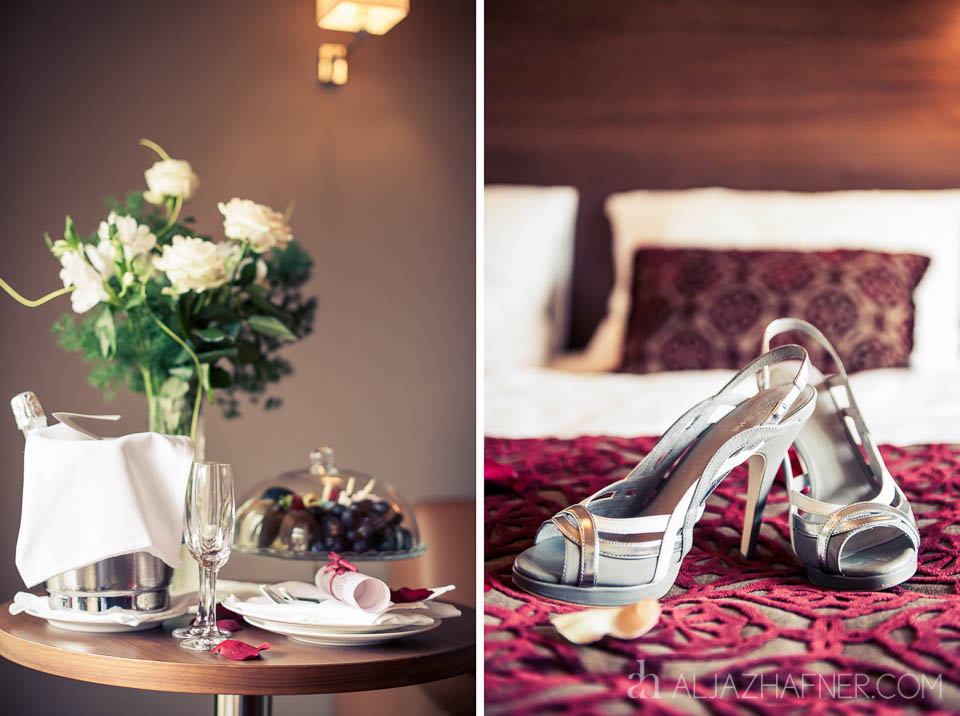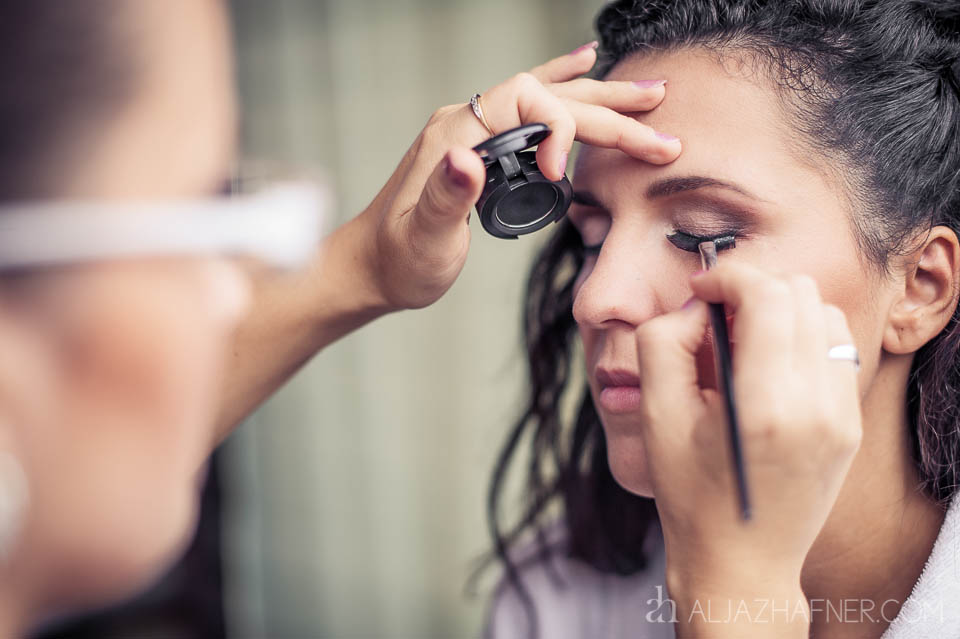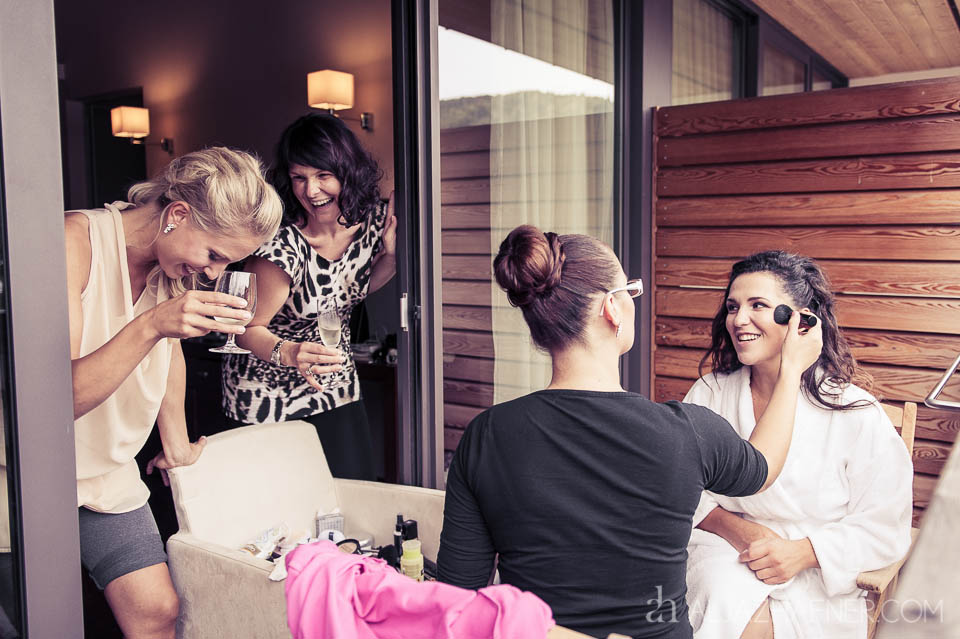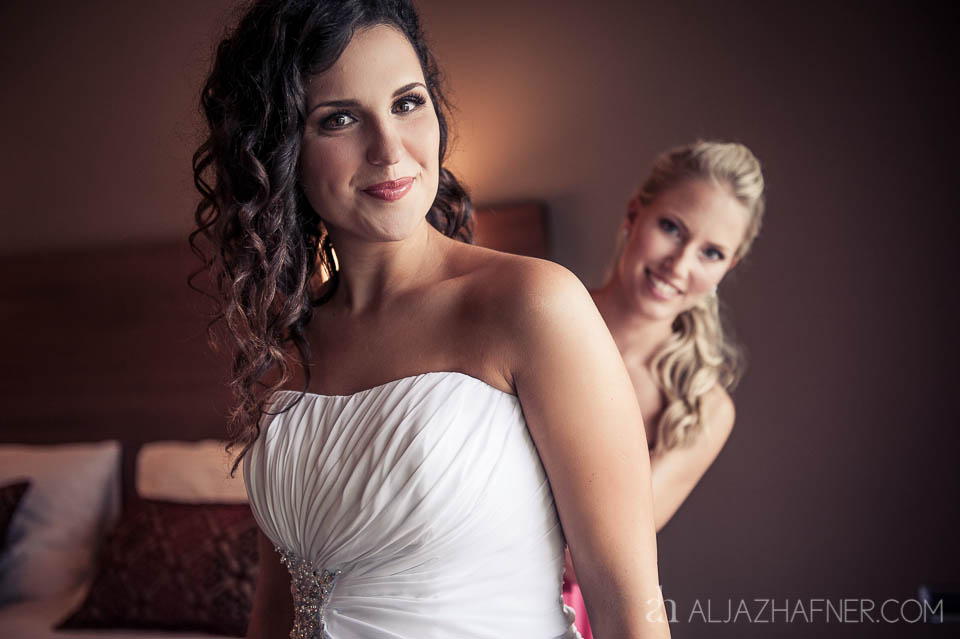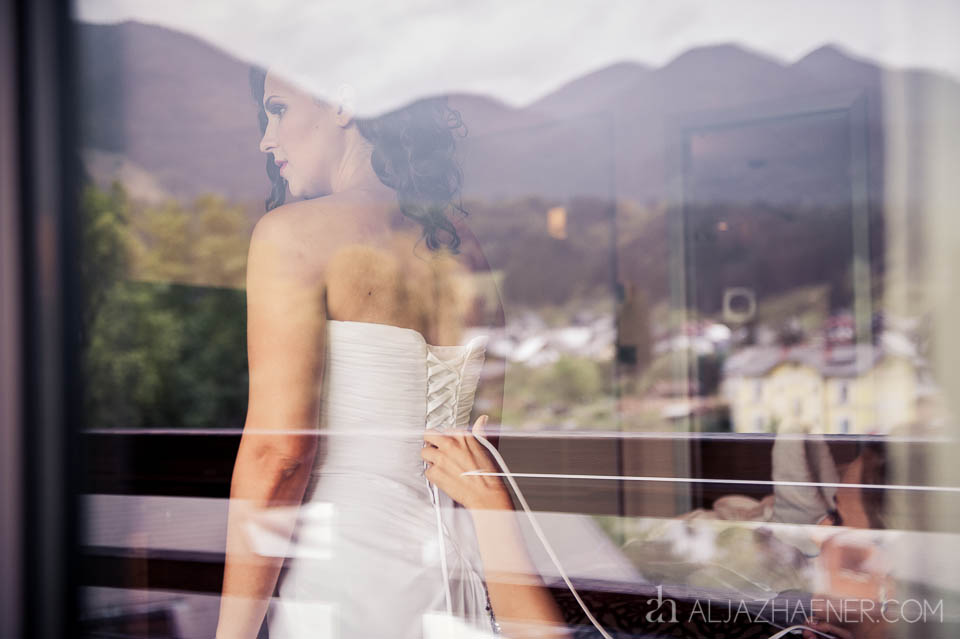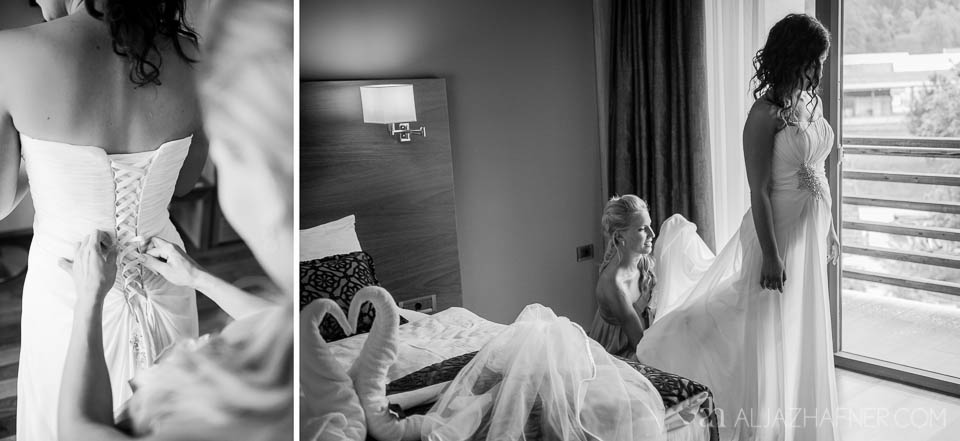 A few kilometeres further by the lake Milan was waiting for the bride. And all the wedding guests with him.

The ceremony was beautiful and fun at the same time. At times I had a feeling that the priest had mistaken the wedding ceremony with a stand-up comedy onset. Thumbs up for the priest!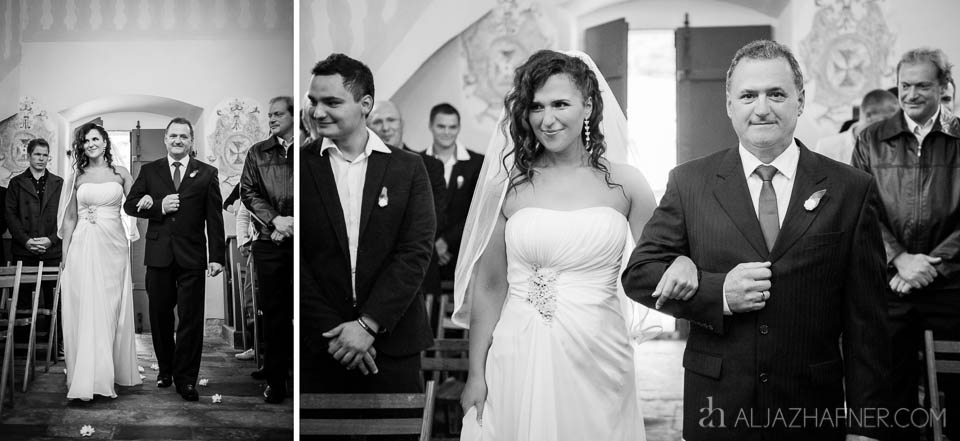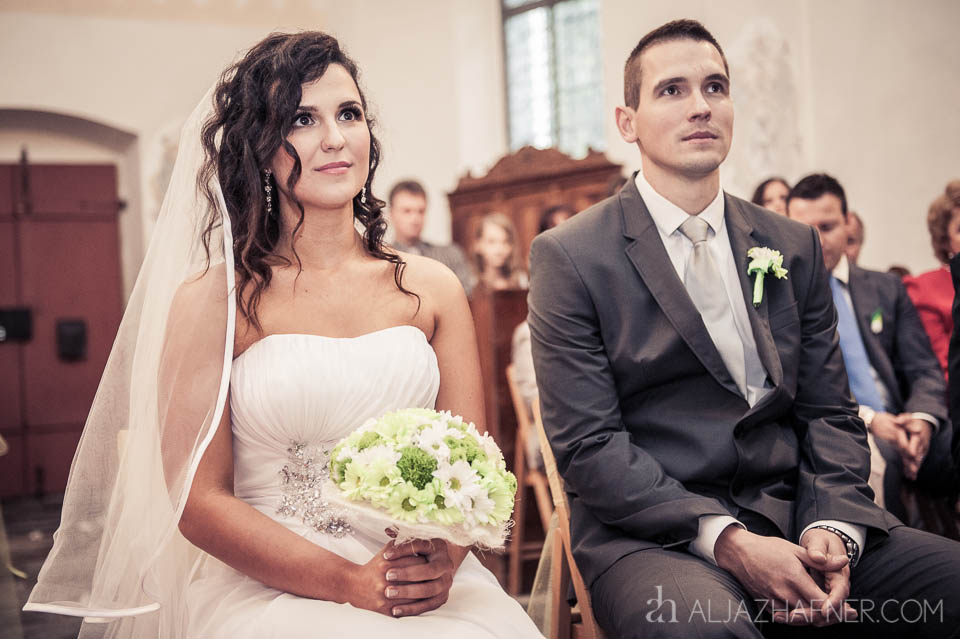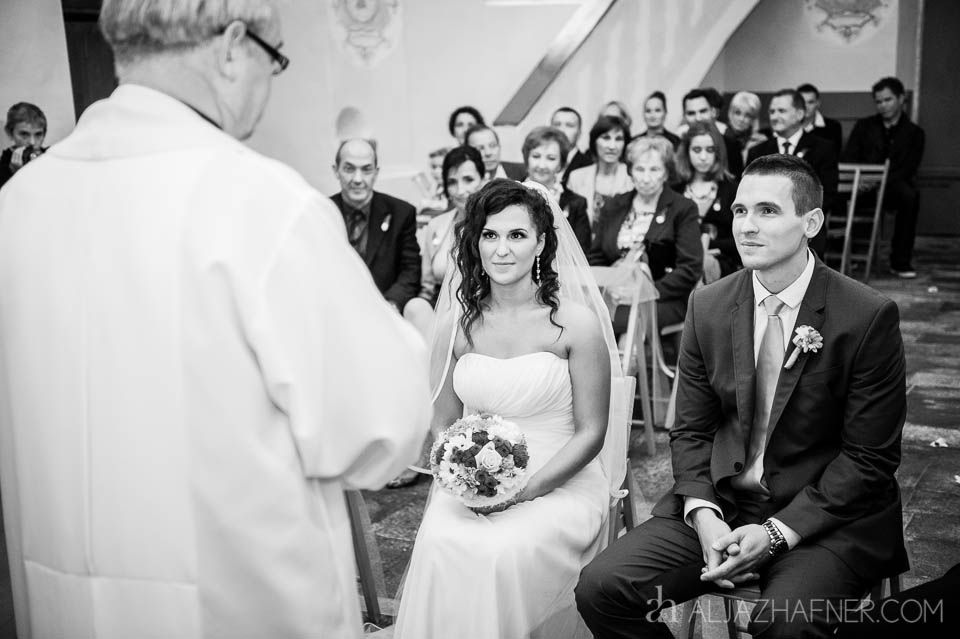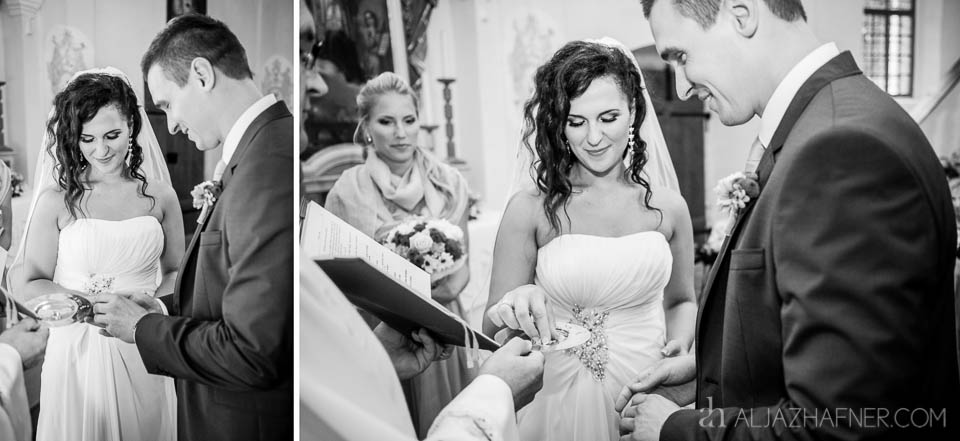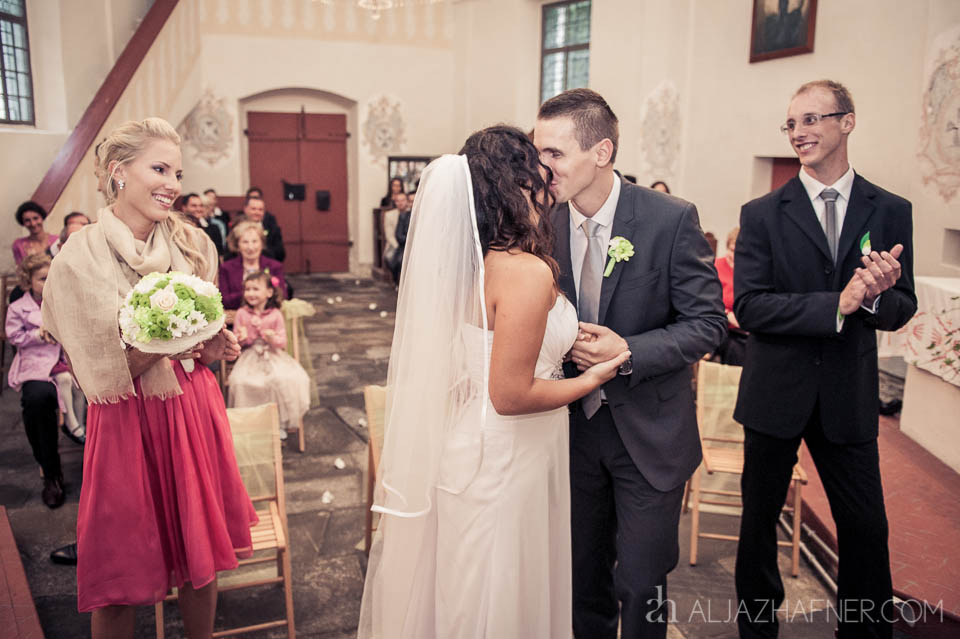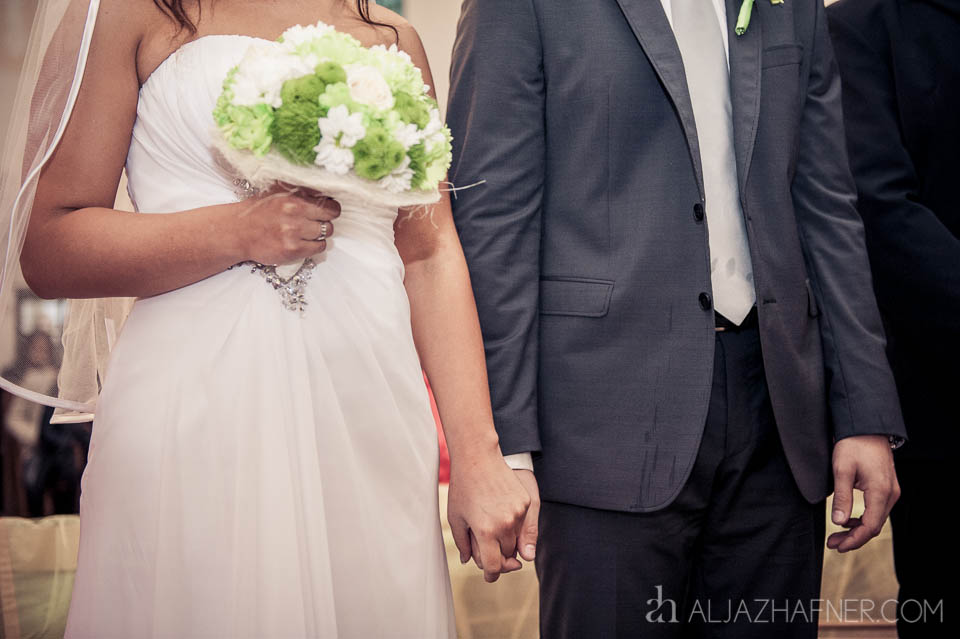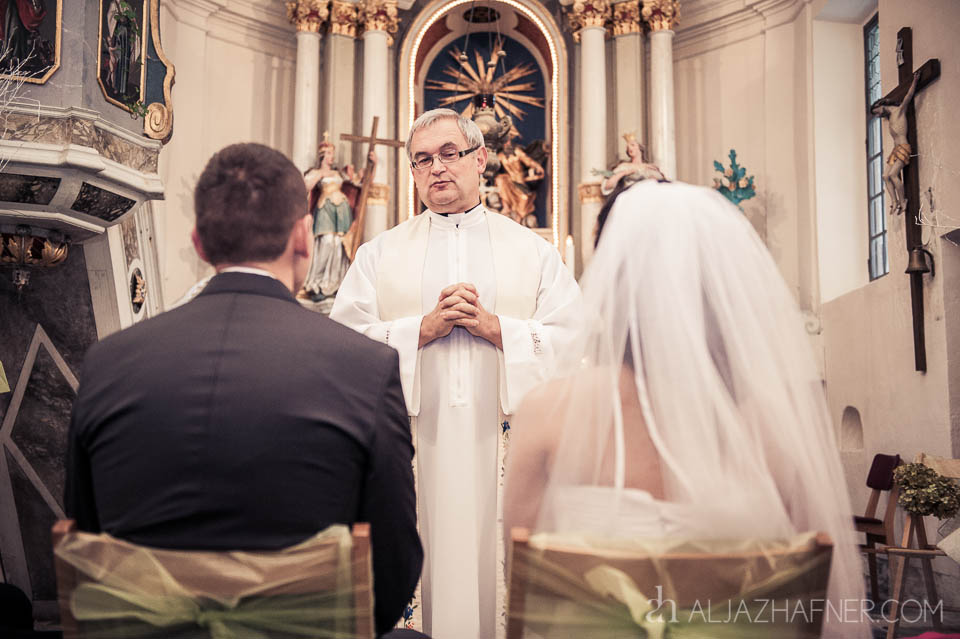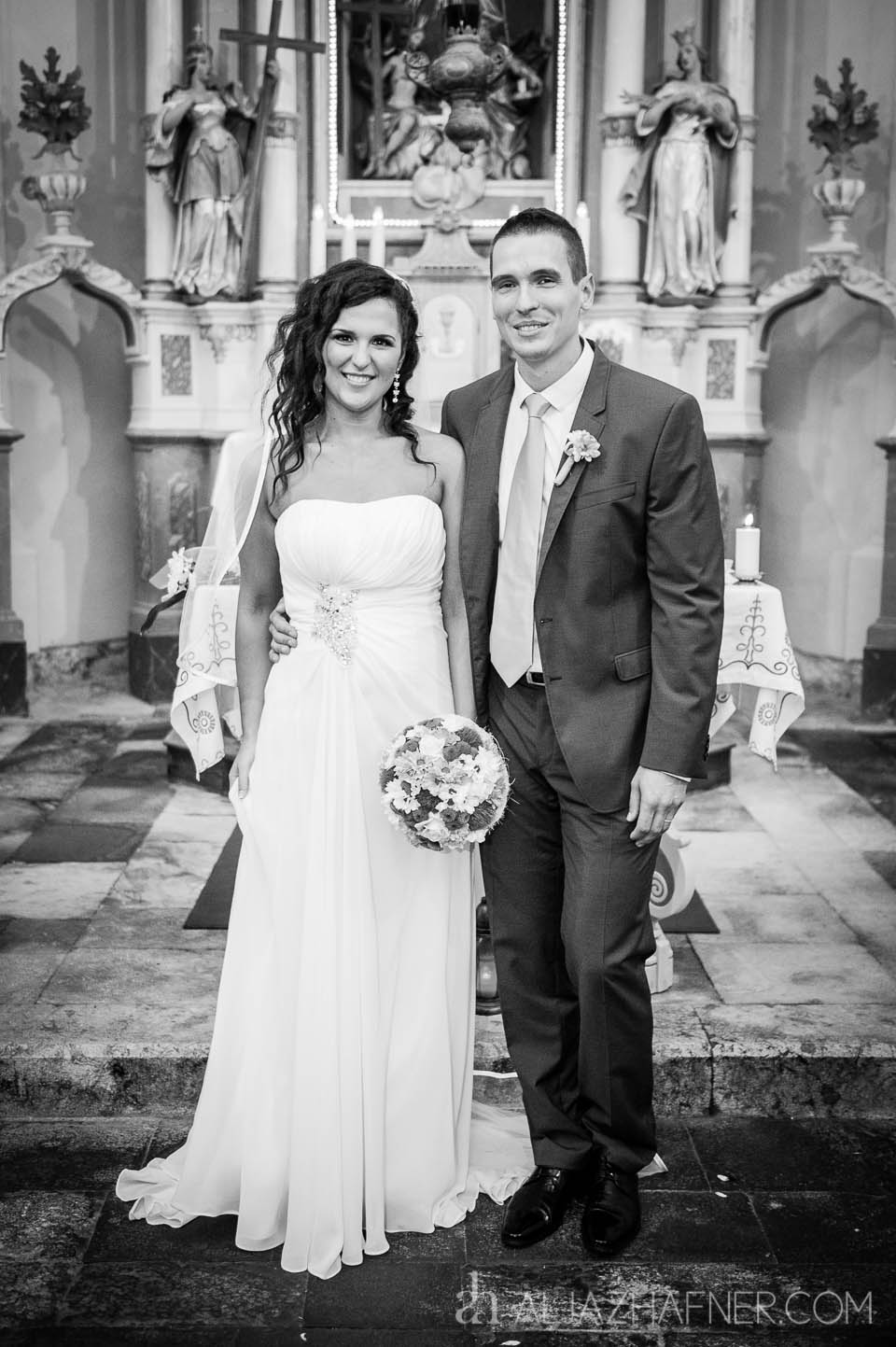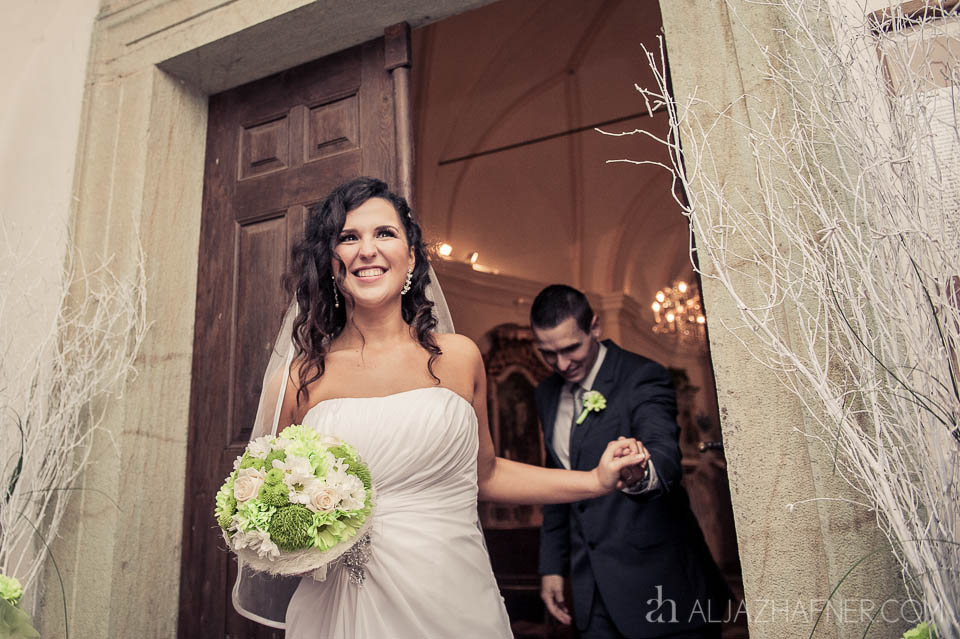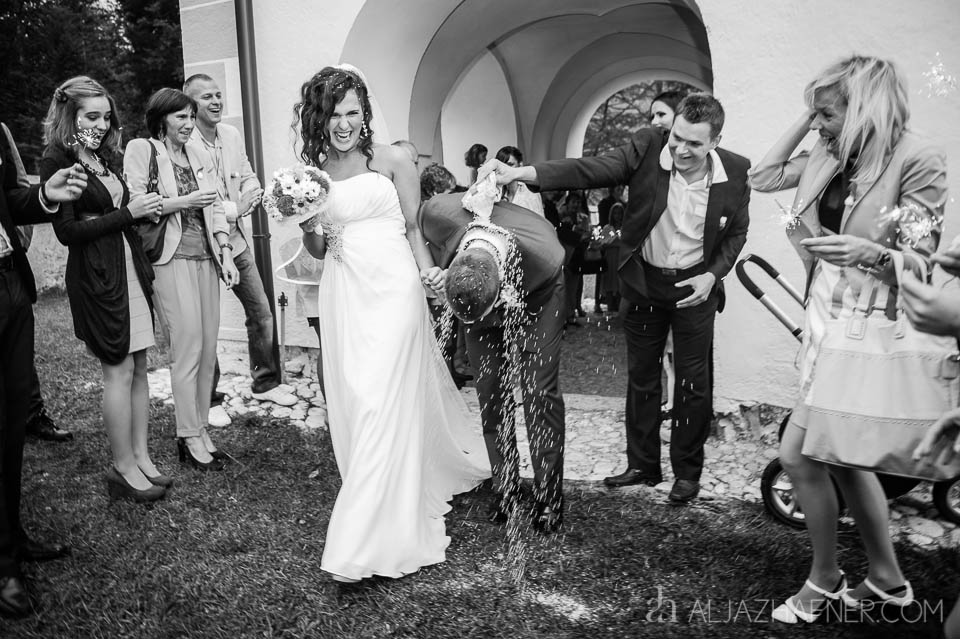 For the main wedding shoot we really were lucky. It stopped raining just for those 10-15 minutes we needed to make some nice photos of the newlyweds. I propably don't have to mention how they love each other. Well I did it anyway. :)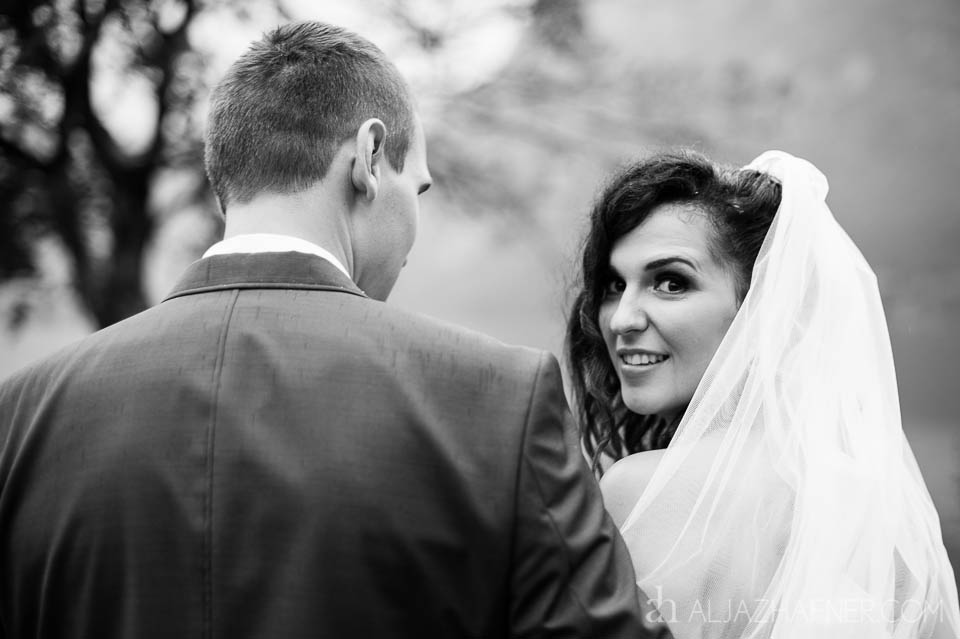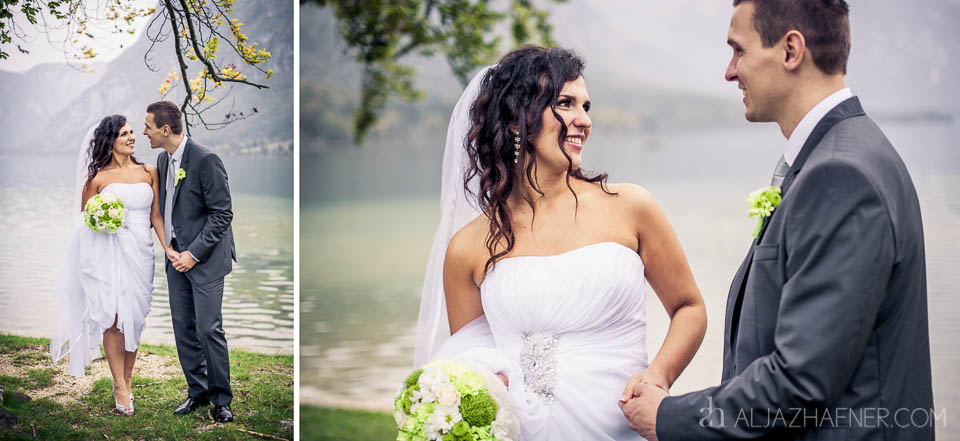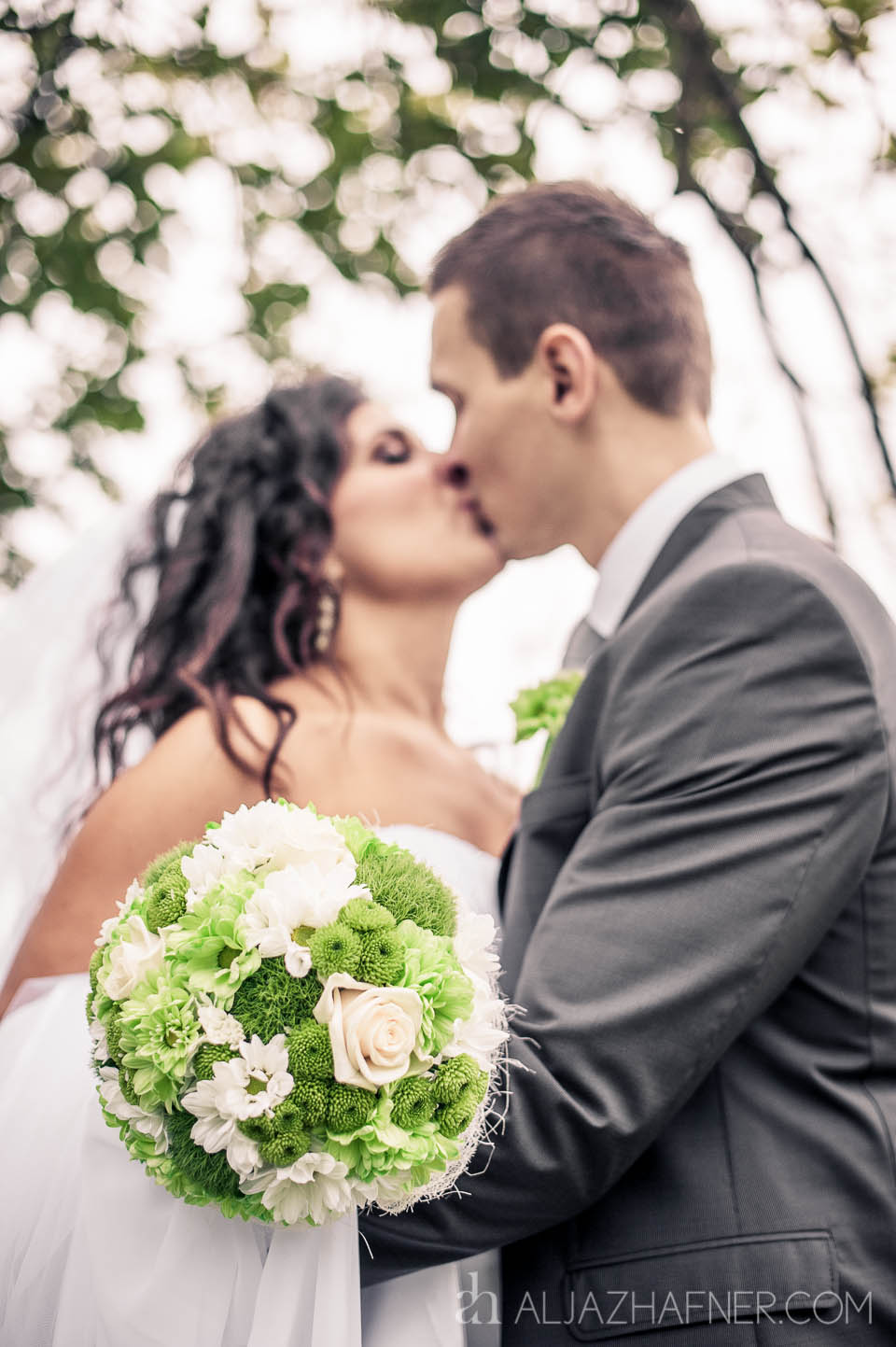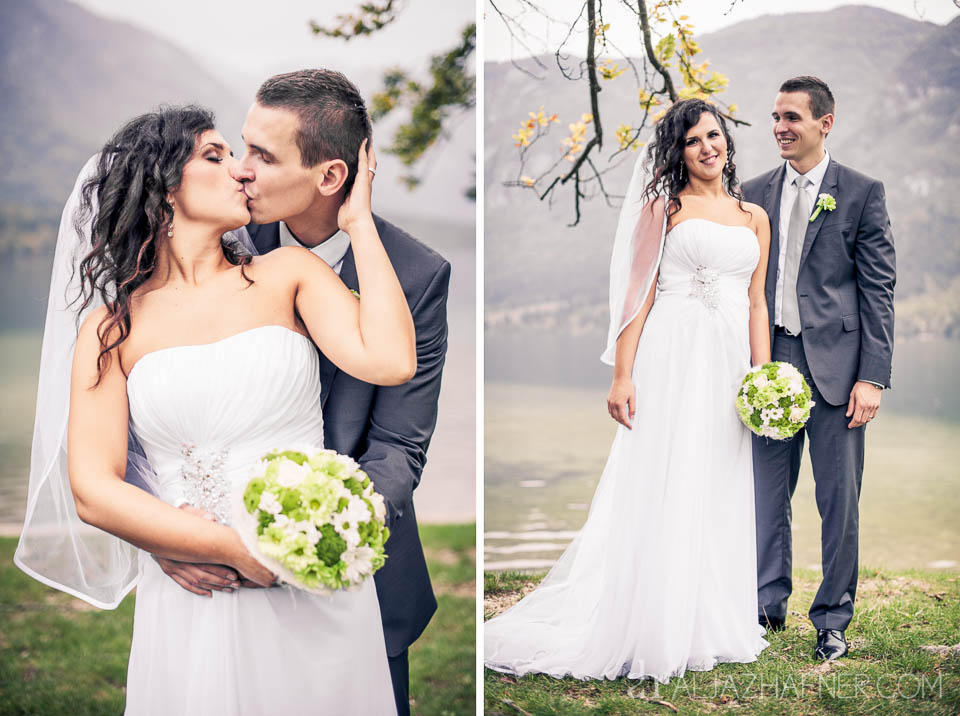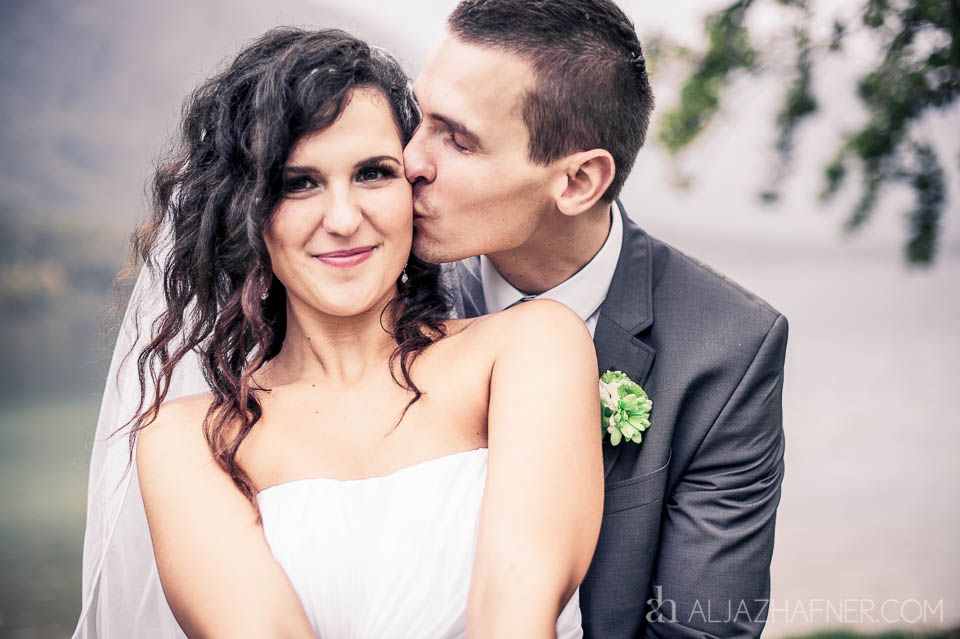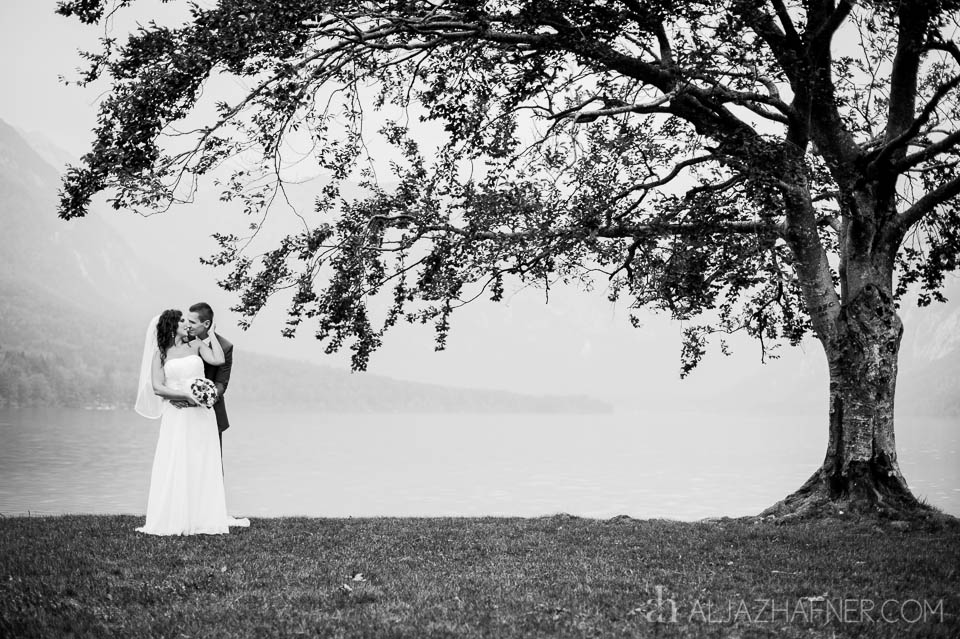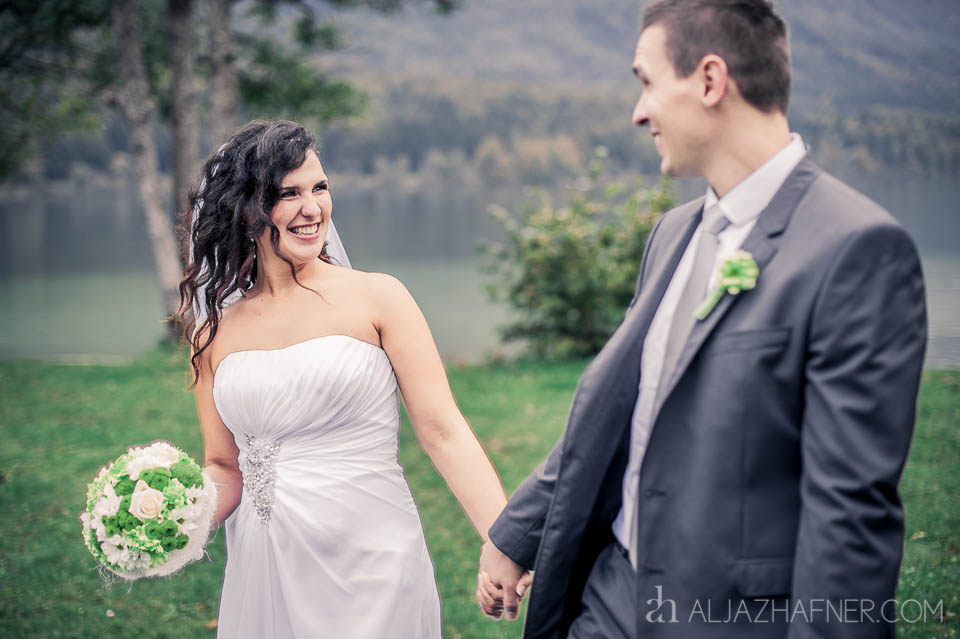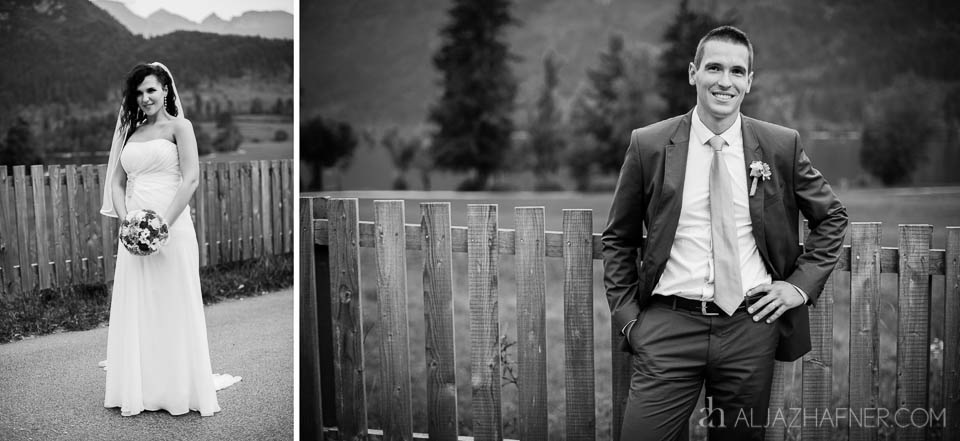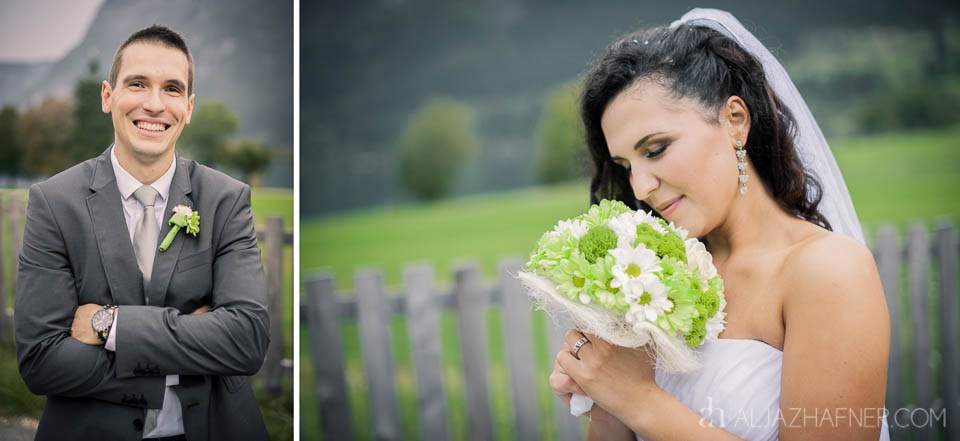 The wedding reception was different as well. Instead of the band that usually plays they two decided to have a DJ. Even I didn't know what to expect I can assure you that DJ Jaka really has a good taste of music and makes a great party!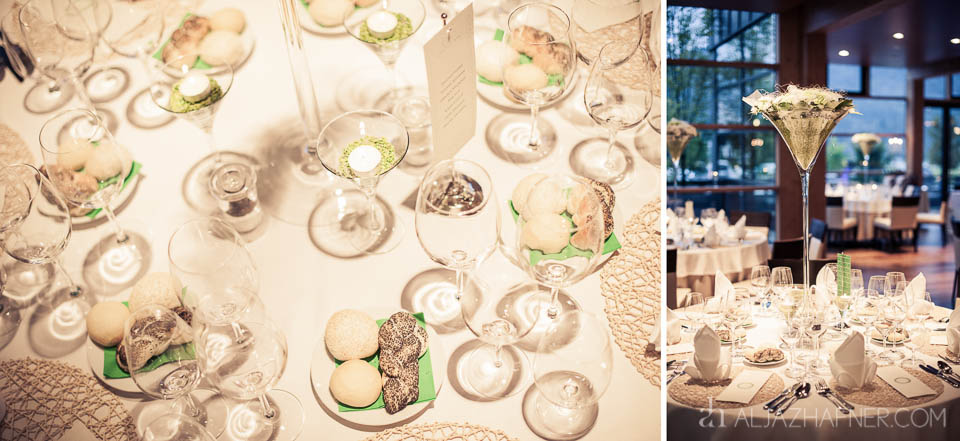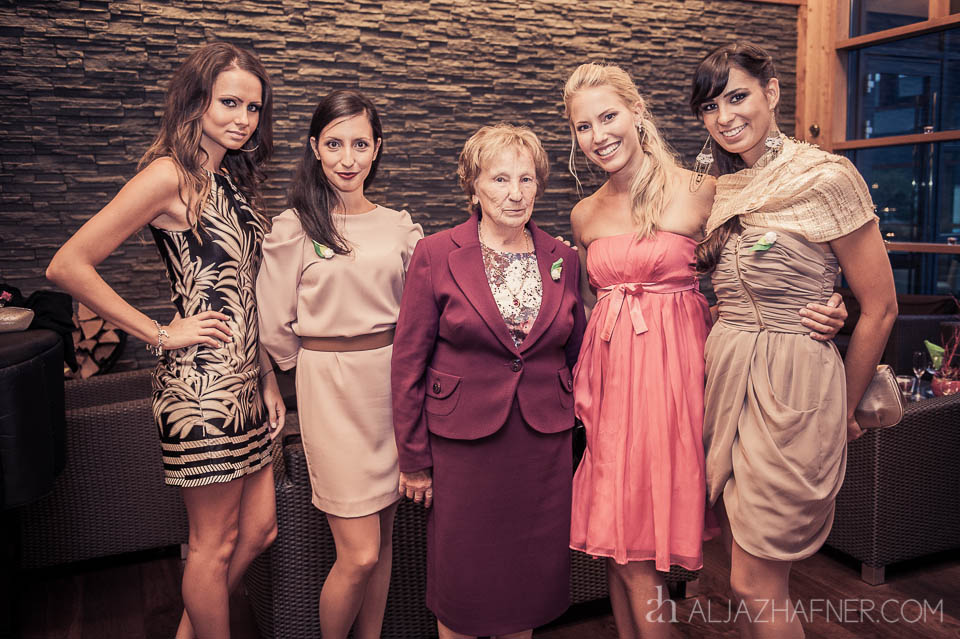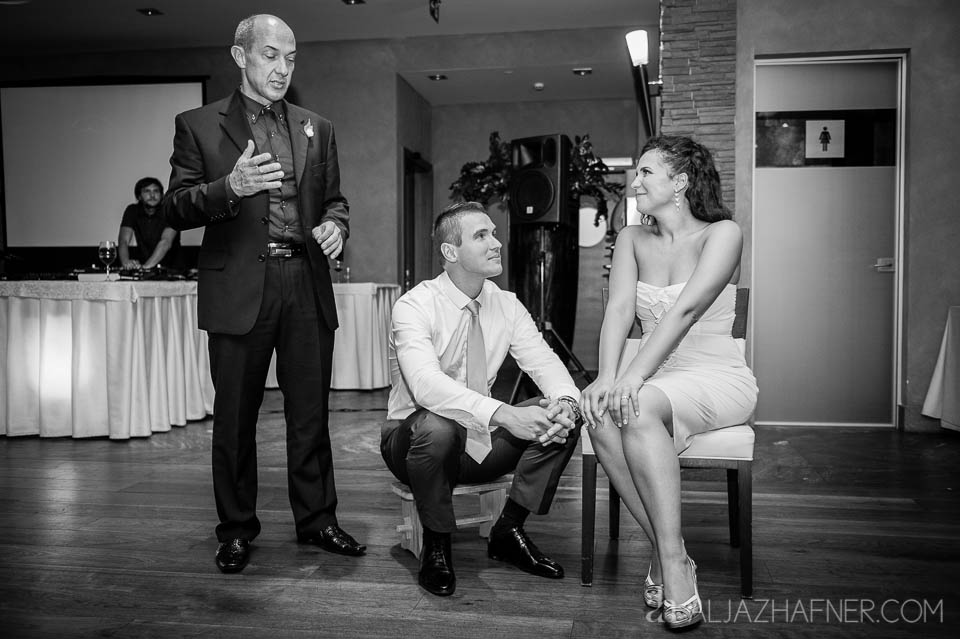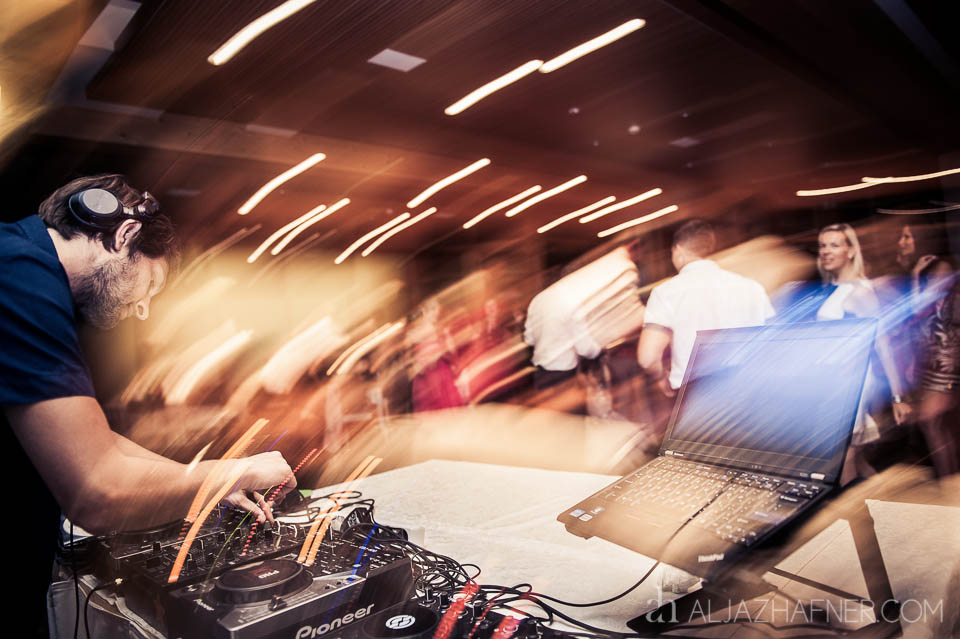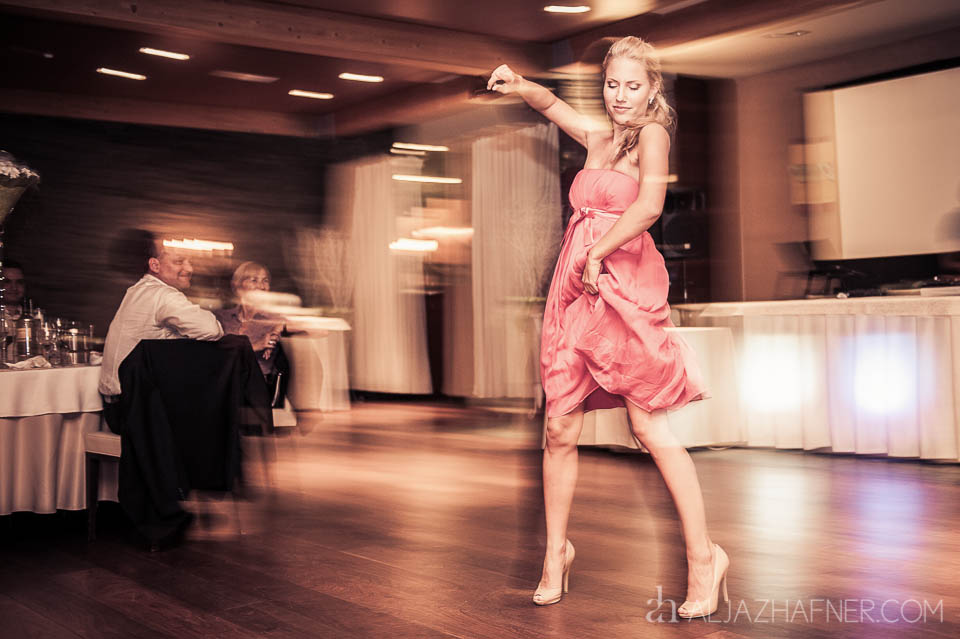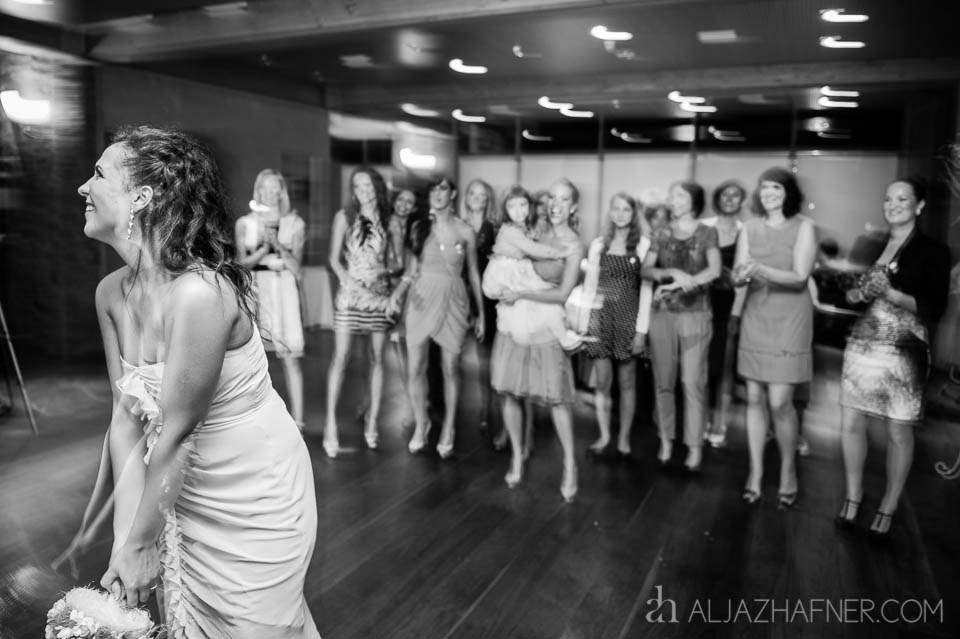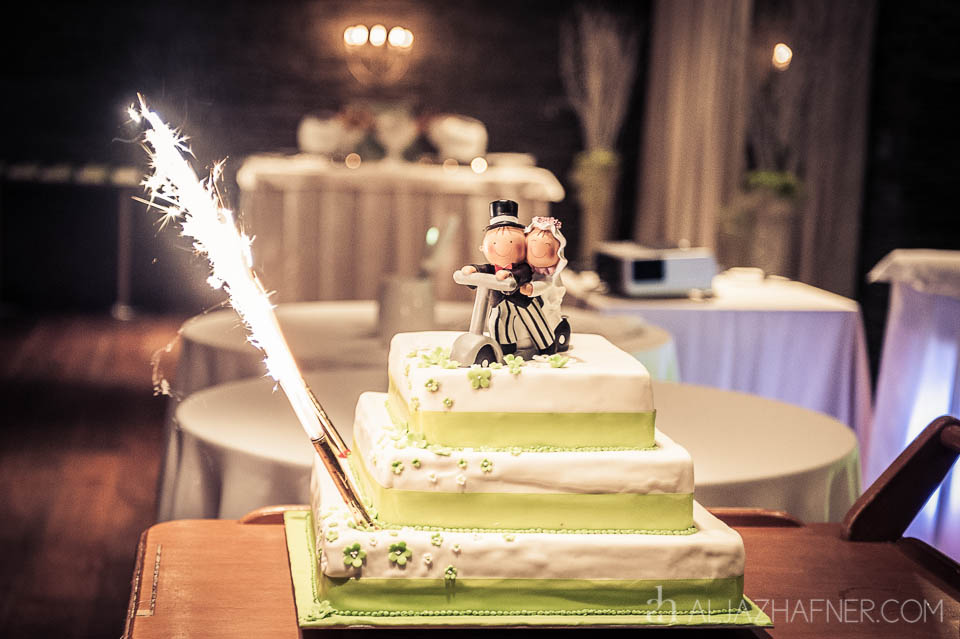 Make-up: Saša Zidanšek
DJ: DJ Jaka 100
Wedding reception: Eco Park Hotel Bohinj
– Aljaž