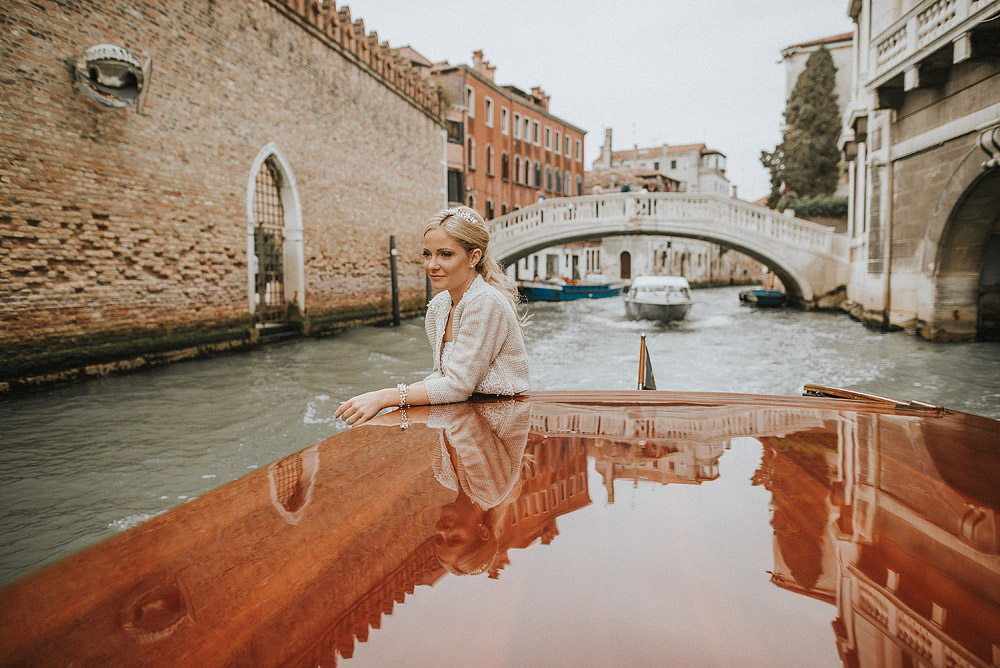 VENICE WEDDING PHOTOGRAPHER I ANJA & IGOR
I believe that every wedding photographer dreams about having the opportunity to shoot a destination wedding. Or dozens of them, if possible. And I am sure that there are not many photographers who don't dream of the opportunity to be a Venice wedding photographer or to take pictures of weddings in locations like Tuscany, Iceland, New Zealand, and so on… All of us have these destinations written on one of our bucket lists.
It is this thrill about going to a foreign country, meeting new places and people and capture the magic of the story – or should I say – a love story that happens there. And that is something that drives most of us all in this more and more saturated "industry".
Nevertheless, with excitement, there also comes insecurity whether we would meet our clients' expectations or not. If we would be able to write a unique story, portraying love differently than some other photographer from some other country did a week, a month, a year or two ago.
Are we good enough to deserve to put a "destination wedding photographer" in front of our names?
However, there were no two alike weddings in my whole career. And as a wedding photographer, I had the opportunity to portray many of them.
Just like this story, every story has to start somewhere. And this one did not start the usual way.
Venice Wedding Photographer
My good friend Marja Bizjak Ažman from Ustvarjalnica Spominov asked me if I was in for a destination wedding in Venice, Italy. That is, if I was willing to be a Venice wedding photographer for a day. Of course, I jumped right on it before I even knew anything about it. All I knew was if Marja was on it, there were all these great vendors included, and all I had to do was to go there and do my best in a situation given. And having Marja as my second shooter made things even smoother and more fun!
Venice is undoubtedly one of the most beautiful wedding destinations in the world. The capital of the Veneto region is located in northeastern Italy. This astonishing this historical city is built in the Adriatic Sea lagoon on 118 small islands that are connected by more than 400 bridges. The city is famous for its canals and historic buildings that attract millions of visitors from all over the world each year. Some of the city's most famous attractions include landmarks of romantic Venice such as San Marco Square, the Golden Basilica of San Marco, the Bridge of Sighs, the Doge's Place, and the Monastery and Church of St. Lazzaro on St. Lazaro Island, just to name a few.
No wonder I was so excited to be a Venice wedding photographer for Anja and Igor. Thank you, guys for this extraordinary Venice wedding photographer experience, it will be cherished forever.
Second shooter: Marja Bizjak Ažman from Ustvarjalnica spominov
Wedding ceremony: Palazzo Cavalli
Flowers: Metka from Sanjski šopek
Cake and desserts: Petra from Pcakes
Wedding reception: Gostilna Kobjeglava