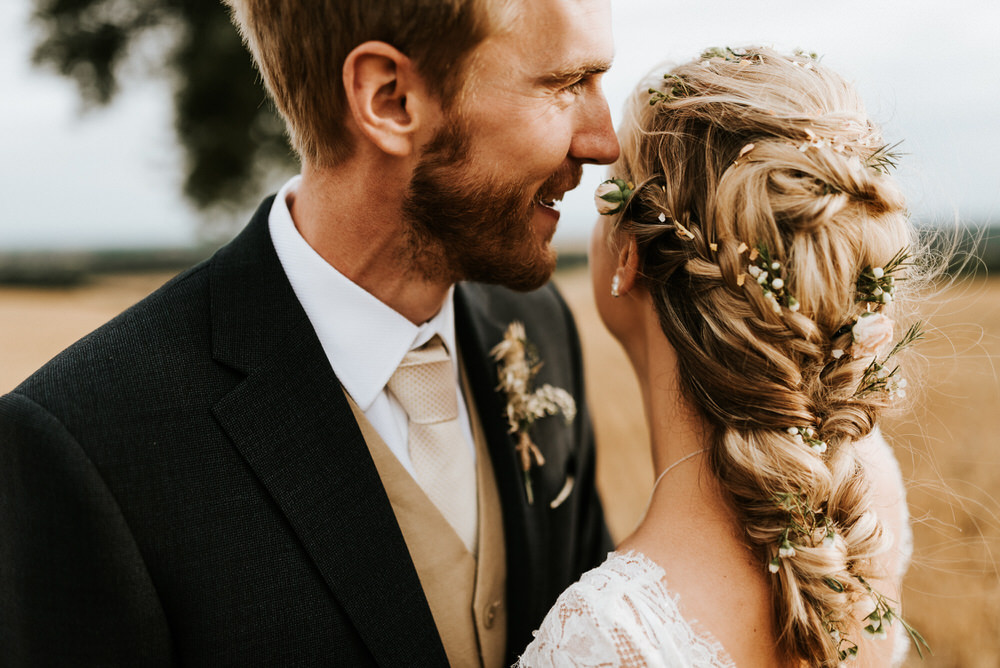 The UK Wedding – Tithe Barn Wedding, Kent ı Zanna & Mike
A rustic barn wedding in the countryside is a unique opportunity to pay tribute to the great outdoors and nature both through the venue itself and by incorporating a variety of nature-inspired and natural elements. The barn wedding theme is becoming more and more popular lately. This is not surprising, though. As a wedding photographer, I often have the opportunity to see how the barn wedding theme makes the biggest day in a couple's life look unique, romantic and exceptional.
I love spending time in nature, so the barn wedding theme is definitely one of my favourites. What I particularly love about rustic barn weddings is that this is a timeless, romantic wedding theme. Countryside wedding theme involves a lot of natural textures and elements including wildflowers, wood, twine, burlap, and the like that allow you to play with the elements and create mesmerizing photos.
Also, as rustic barn weddings are more casual events, the dress code is often a more relaxed one. Brides look timelessly beautiful in romantic gowns complemented by a rustic bouquet of seasonal wildflowers, while grooms boost their appearance with some unique touches such as a hat or suspenders.
The wedding I had the opportunity to shoot in the Tithe Barn, Lenham, the UK was one of those enchanting countryside wedding experiences one doesn't forget that easily.
The Tithe Barn Lenham, Kent, UK
Charming Tithe Barn is located in Lenham, a market village in Kent, halfway between Maidstone and Ashford. In this picturesque village, you'll find a quaint town square with a few restaurants, a tea-room, and two public houses. Don't miss to visit Leeds Castle, one of the most beautiful castles in the world, set on two islands in a beautiful lake. You can even stay overnight and enjoy exploring the grounds and gardens around the castle.
The Tithe Barn in Lenham, Kent is a stunning medieval barn with the beautiful timber-framed structure with internal aisles on both sides. It is believed that the Tithe Barn was built in the late 14th century and it was originally one of a pair, but the other barn burnt down in 1962. The barn belonged to St Augustine's Canterbury.
Today, the Tithe Barn serves as a unique Kent wedding venue. It is located south of St Mary's church and features a gorgeous setup for entrancing wedding photos.
The barn is also home to the annual Mid-Winter Market that gathers the best of Kent's artisans, artists, and farmers, and it represents a great opportunity to soak up the traditional Kent atmosphere.
Kent Wedding Photographer Experience
I was grateful for the opportunity to capture the magic of this unique barn wedding in The Tithe Barn snuggled in charming Kent backdrop. I enjoyed working with Zanna and Mike as their Kent wedding photographer while we were creating unforgettable memories. Pleasant weather and lovely Kent countryside only spruced up the day.